Singapore
The Perfect Host City
Located along the equator in the heart of Southeast Asia, Singapore is at the cross-roads of international travel, with 4 billion people within a 7-hour flight radius. It offers visitors an intriguing fusion of many cultures from East and West.

Singapore emerged top in the world for city infrastructure (Mercer 2017). It is also the safest city in the world after Tokyo ( The Economist Intelligence Unit 2019) and WCA 2024 delegates can expect to walk along the streets late at night without fear.

It is the 2nd easiest place in the world to do business (World Bank Group 2019 Report

It is a progressive, modern and secular democracy with an excellent record of racial and religious integration and harmony.

It is an island nation with a multi-ethnic population of about 5.6 million people, comprising of mostly Chinese, Malay and Indian ethnicities, with English as the main language of communication.

Singapore is a global hub for business and headquarters for many leading MNCs, including and not limited to financial, medical, technology and scientific companies. It is also renowned for high standards of governance, transparency and efficiency.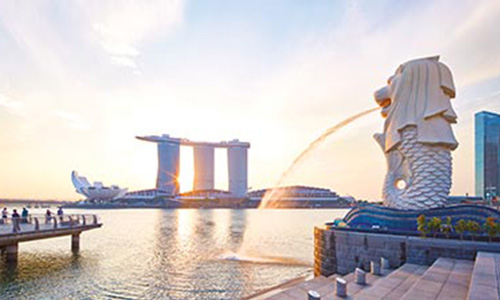 ---
Excellent Global Connectivity
A record 19.1 million international visitors arrived in 2019. It is served by more than 120 airlines, with over 7,400 scheduled weekly flights connecting it with over 400 cities across 100 countries. Singapore Changi Airport has been acclaimed as a leader in efficiency, connectivity, passenger facilities and comfort. It was voted World's Best Airport and Airport of the Year for the 10th time ( World Airport Awards ) in 2019, and Top International Airport for the 6th consecutive year (Travel & Leisure) in 2018. In addition, Jewel Changi Airport offers unparalleled retail and dining experiences for travellers to enjoy, before and after their flights.
---
Singapore is a major air, sea and telecommunications hub in Asia
Singapore Airlines has been considered among the Top 3 airlines consistently in the past 11 years (Skytrax) and was named Top International Airline in 2018 (Skytrax, Travel & Leisure). Most visitors do not require a visa for visits of a 30-day duration. For those who require visa, it will typically take 1 to 3 working days to process applications.
Transportation within the city is convenient, efficient, hassle-free and inexpensive
As public signage are expressed in the English language, delegates can explore and navigate the city easily even on their own.

For travel between venues, Singapore's public transport system offers an efficient and inexpensive means of getting around. Our robust network of public transportation includes the following:
Mass Rapid Transit (MRT)
5.30am – 12am
Fare per trip (USD)
1.30 – 2.45
Fare per trip (SGD)
1.70 – 3.30
Buses
5.30am – 12am
Fare per trip (USD)
1.30 – 2.25
Fare per trip (SGD)
1.70 – 3.00
Taxi
24hours
Fare per trip (USD)
from 2.40
Fare per trip (SGD)
from 3.20
Mass Rapid Transit (MRT) system is one of the fastest ways to zip around the city and most of Singapore's key attractions are within walking distance from a MRT station. Taxi and buses are also widely available.
More info